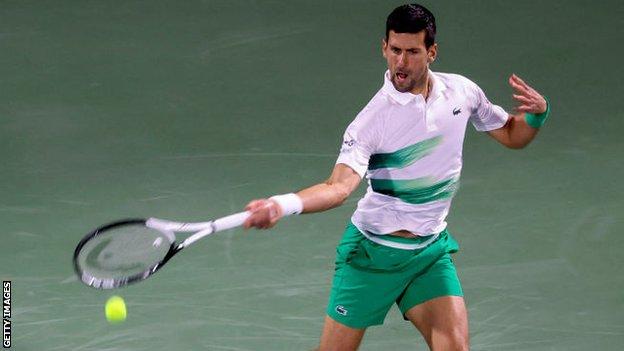 Novak Djokovic said he had the "best possible experience" in returning with a win at the Dubai Tennis Championships in his first match since being involved in a vaccination and visa saga in the build-up to the Australian Open.
But on his return to action he saw off Italy's Lorenzo Musetti 6-3 6-3.
"A pleasant experience," he said.
After thanking the crowd following his first match of 2022, Djokovic added: "I couldn't ask for a better reception. It's been a while since I played the last match.
"I couldn't pick a better place to kick start the season – it was the best possible experience tonight.
"All in all, it's a straight-sets win so of course I have to be satisfied."
More to follow.